Recently this year Colombia wide BMS has supported several production companies with advisory & risk management for documentaries produced in remote, rural and urban areas for major media services such a Netflix. 
The BMS advisors advised production teams on risks & threats faced within the local areas and forwarded recommendations on best practices to ensure a risk-mitigated approach to their working activity
Due to the nature of Media, equipment and cameras, and the likelihood of attracting unwanted attention, the provision of media security often requires a different approach to other conventional security practices. BMS advisors often adopted a low profile approach providing back watch and monitoring the surrounding area whilst blending in with the production team. 
As in this case study, often international business travelers arrive to the region without prior travel experience or knowledge. BMS advisors ensured a smooth transition arriving from the airport to location of work right up to departure from country meeting clients' needs & expectations and ultimately putting clients mind at ease. 
BMS advisors also supported the production teams logistical operations including the provision of local vetted security trained drivers to transport staff and their specialist equipment.
BMS advisor blending with the production team whilst providing back watch and monitoring the surroundings. 
.
BMS advisor blending with the production team whilst providing back watch and monitoring the surroundings. 
Location: Urban area in Valle de Cauca
BMS advising on logistics & journey management with emergency response procedures in place including the monitoring of staff using trackers. 
Location: Remote rural area, Valle de Cauca
Black Mountain solutions has been involved in the long-term placement of Expatriate consultants in the Republic of Guatemala in order to support a mining project during a period of social issues within the local communities.
Black Mountain expatriate consultants, whom have extensive wealth of experience in all security management, operational management and consultancy fields across a multitude of industry sectors not only supported the Country Risk Management team with day to day operations on site but also consulted in many fields of security and risk.
Through forward thinking and having prior experience within the mining sector, BMS consultants swiftly adapted to meet the client's needs and expectations. The consultants formed a strong working relationship with internal stakeholders across all departments such as HR, Logistics, Environment, Community Relations, IT, Health & Safety, Engineering, Surface and Underground Operations.
As well as managing the Physical Security function on site and implementing Journey Management plans for staff moving in and around the region, the consultants supported an overall loss prevention strategy by auditing departments processes and protocols, identifying shortfalls in security and affording recommendations to mitigate loss.
Journey Management, Physical Security, Executive Protection, Crisis Management and the training of the local guard force.
BMS consultants conducting anti-disturbance training with local guard force
As a response to the social unrest in Chile during the months of October, November and December 2019 Black Mountain Solutions was tasked by one of its European clients to support its Crisis Management and Evacuation Plan.
A contingency plan was put in to place which would trigger an evacuation of staff and their families to a pre-approved location outside of Chile if the situation had deteriorated or an immediate threat was identified. In total, a movement plan for 18 families was established, tested and initiated on a standby basis.
As additional support Black Mountain Solutions Operational Management based in Santiago provided the client with timely updates on the then current situation and tested the movement plan on a regular basis. Pre-operational support and dynamic risk assessment planning was also provided in which identified alternative routes, safehavens, and logistical support for booking of accommodation as refuge locations.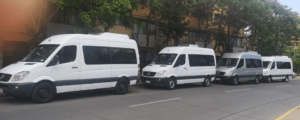 Location:
Chile
Services Provided:
Journey Management
Evacuation Planning & Support
Executive Protection
Crisis Management
Situation updates