In recent years Cancun in Mexico has become a haven for criminal and narco related activity resulting in violent incidents. Reduce the risk of exposure to such events and hire a bodyguard Cancun with Black Mountain Solutions VIP Protection Cancun.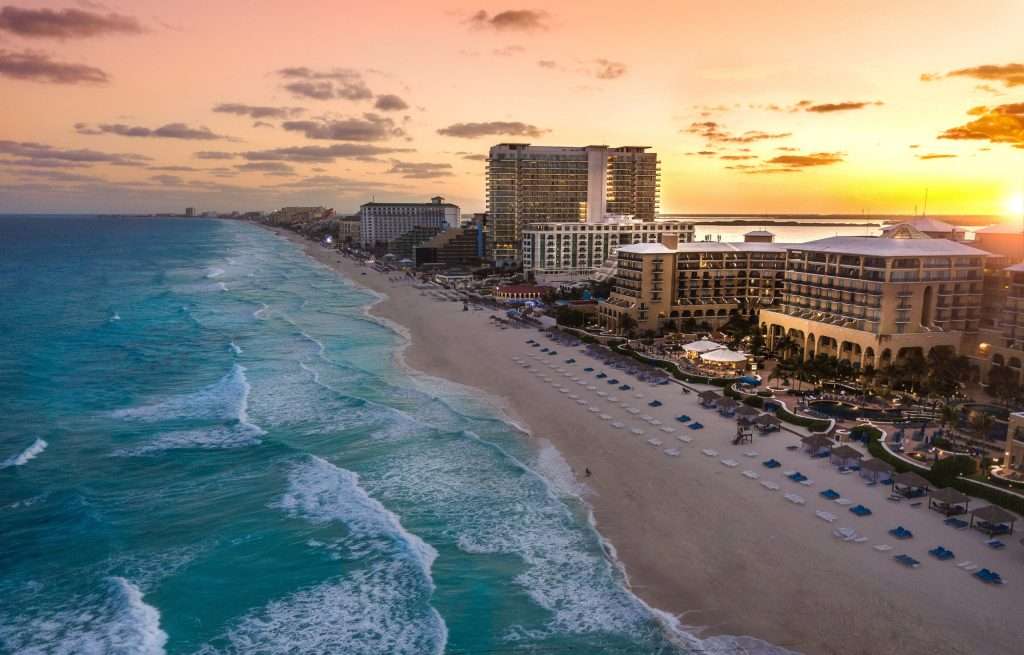 Black Mountain Solutions services:
VIP Security Cancun
VIP Protection Cancun
Hire Bodyguard Cancun
Executive Protection Cancun
As a result of in gang fighting and violence from narco activity and reportings of American travelers been in the proximity of shootings or violent confrontations, the U.S Government announced a level 2 (extreme precaution) travel advisory to the Quintana Roo region in June 2020. The fallout from these criminal activities has seen an evident increase in homicides.
A prominent incident that occurred in Cancun, February 2019 was when gunmen entered into a popular tourist nightclub and killed five & injured five more in which authorities believed was carried out by drug cartels.
In January 2019, there was also an incident involving seven persons been shot and killed at a house in Cancun in which Police stated was due to street-level drug activity.
March 2019 also saw a shooting in which three people died and three wounded. Even though this particular incident was isolated and far from the hotel zone, it demonstrates the proximity of these types of crimes that could disperse into tourist areas. Ever more it shows the importance of keeping a safe distance and maintaining some sort of knowledge and understanding of the risks that could be involved when traveling to nearby areas.
The negative effects of COVID-19 on the economy has also been a contributing factor to the increased crime rate within the region.
As a result of the incidents mentioned in previous text and consequently being in an area during one of the events can have a severe impact to you, your family or staff. Reduce the probability of such events and hire a bodyguard Cancun with Black Mountain Solutions VIP Protection Cancun.
Our Local National staff and executive security drivers are trained and accredited in accordance with local laws and regulations and bring extensive experience working with high net worth individuals and business travelers.
We can also support your transportation needs with luxury vehicles and bilingual drivers.
Black mountain Solutions can support in the following areas:
Cancun
Cozumel
Isla Mujeres
Playa del Carmen
Tulum
Riviera Maya
Also see below link for more services in Mexico:
Black Mountain Solutions Ltd
Capital Tower, Calle 100 No 7-33, Torre 1 Piso. 14, Bogota, Cundinamarca, Colombia