Security Services Colombia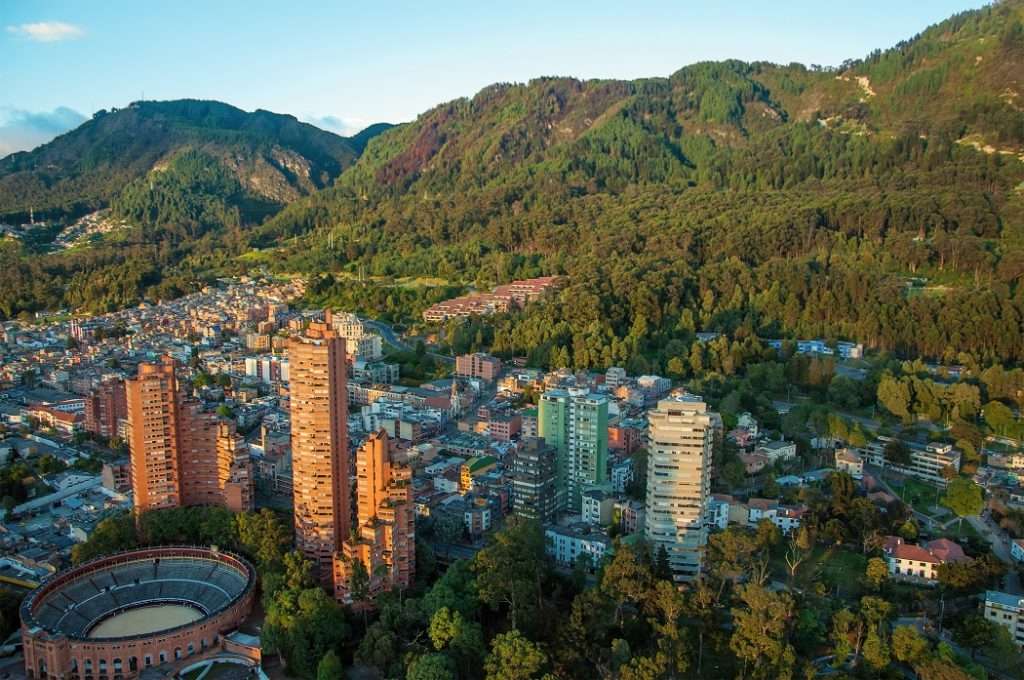 Black mountain solutions are able to offer full security services throughout Colombia including;
Security Services Colombia
Colombia, located on the northern tip of South America presents a wide array of risks when visited by international travellers. Enterprises and organisations operating in Colombia should consider security provisions when protecting their most important assets, people, property and Information. Colombia, home to 5 major cities Bogota, Cali, Medellin, Cartagena and Barranquilla all present risks similar to any large Latin American City. Colombia to date has two cities ranked in the top 10 of the world's most dangerous cities index and presents a multitude of risks such as common street crime. Moving in and around the urban city areas can present dangers such as muggings, carjacking's, assault, kidnappings and riots/civil unrest. All cities have areas that present a higher security risk and are recommended no go areas for international travellers. Ultimately being in these areas, the wrong place at the wrong time can often escalate to an undesirable event.
Black Mountain Solutions can mitigate these risks by providing a robust Journey Management solution. All staff including Security Drivers and Close Protection Officers have a background whether it be military or police, and have a sound working knowledge of the local areas and risks faced by international travellers.
Colombia has a history of social unrest and demonstrations & national strikes can often occur in Colombia's major cities as seen in November 2019 when the country faced upto 6 weeks of protests, ultimately resulting in 4 deaths and 500+ injured. Protests took place over a period of several months with people taking to the streets demonstrating against a number of reasons including income equality, corruption, police brutality and proposed economic reforms.
Again, in September 2020 Nationwide protests took place after a Bogota citizen was killed under police custody. The allegations at the time, in which one policeman to date has accepted the charges brought against him, was the result of Nationwide protests. The 11 days of violent social unrest brought chaos to the capital city with thousands taking to the streets resulting in hundreds Injured (including Police Officers) and upto 13 dead.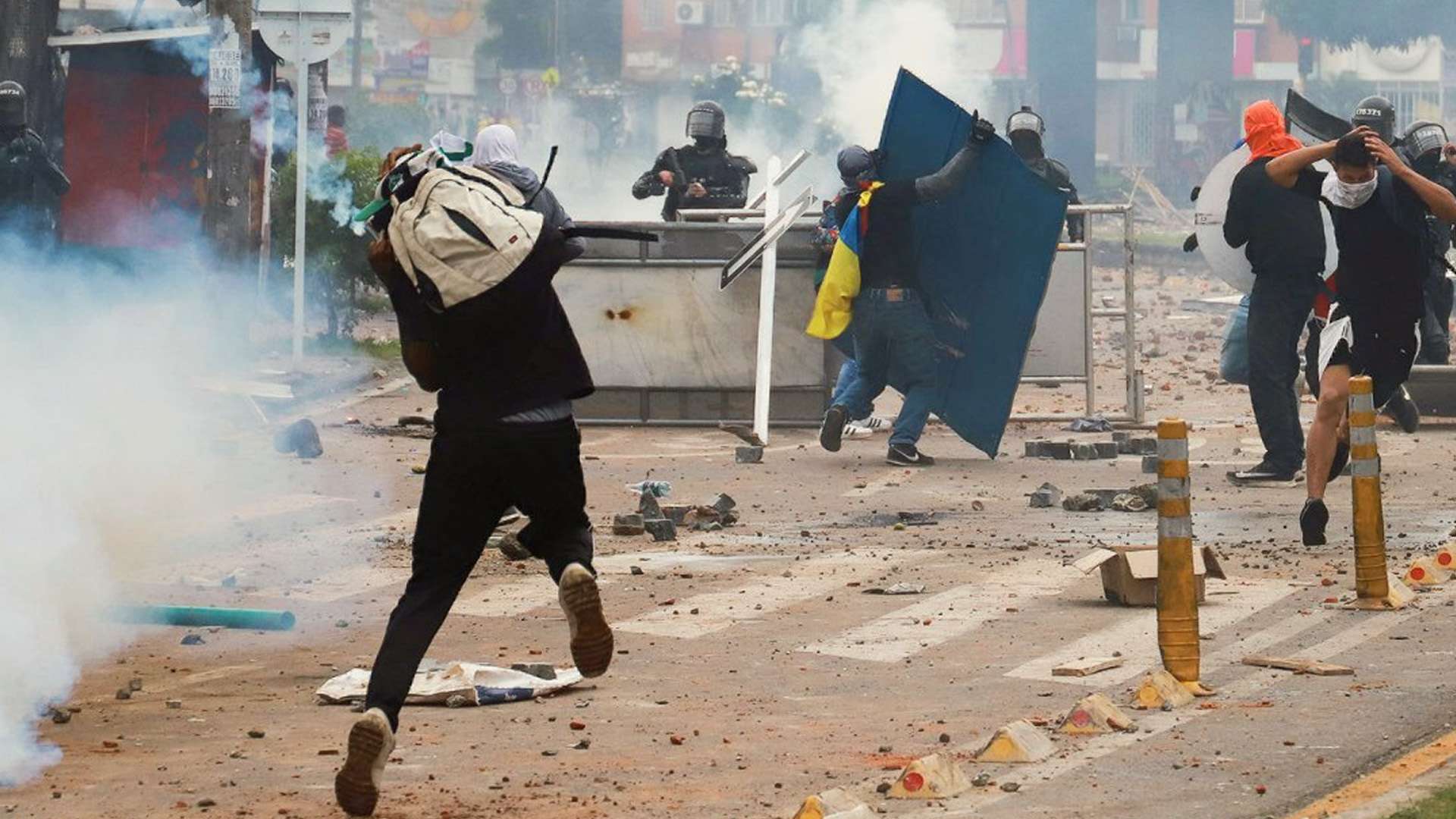 To date (7th June 2021) Colombia is facing a crisis with social unrest taking place on a daily reoccurrence since 28th April 2021. The events which have been the most violent Colombia has seen for decades, has seen thousands taking to the streets daily to demonstrate against a then proposed tax reform (which the government has since retracted). The unrest, fuelled by allegations from the international community of excessive police force, and reports of criminal groups operating within the protests and urban areas to destabilize the situation further has so far seen a massive death toll of more than 50 people across the country.
For the most part, major arterial routes have been blocked for several weeks and hundreds of commercial, financial, and governmental establishments vandalized including mass transport systems, paralyzing Bogota's public transport system. Cali, the epicentre of the protests has seen the most significant violence with the Colombian government sending thousands of Military troops to provide assistance to stem the unrest and lift roadblocks which to date has caused millions of dollars of loss to the country's economy. The violence has also seen attacks on medical and other emergency service staff.
Secure Transportation & Executive Protection Services Colombia
Its not uncommon for mass looting, vandalism and land invasions to take place during periods of social unrest, as is evident from recent events in Colombia. Criminals often take advantage of the over-stretched police resources and chaos for economical gain, or for Illegal armed groups to exploit the situation for their own benefit to destabilise the region or for political gain. Cali has also seen reports of local residents and vigilante groups arming themselves to fire upon protesters blocking routes in an attempt to lift road closures so they can carry on with their daily routine.
During these periods of civil unrest Black Mountain Solutions often provides its clients with Security Services to complement their Journey Management program for staff and critical assets.
In 2016 Colombia signed a bilateral peace deal which involved a demobilisation with the country's largest rebel group the FARC. This led to a power vacuum for criminal elements and therefore to this day the country is suffering furthermore violence in the country's rural areas. Information suggests that the cause is due to organised crime groups, drug trafficking groups, splinter groups from FARC (who were not supportive of the peace deal), and other guerrilla groups moving into the once occupied FARC areas in intent to fill the vacuum. This saw an increase in violence and fighting between various groups in these areas. Human Rights watch has reported that over 400 social leaders have been killed since 2016.
Black Mountain Solutions can provide a risk assessment to any organisation desiring to conduct business operations in such areas. Based on the risk assessment Black Mountain can implement a cost effective security plan in order to mitigate such risks and threats.
Black Mountain Solutions can provide Security Services in:
Bogota
Medellin
Cali
Cartagena
Santa Marta
Barranquilla
Other locations within Colombia
Black Mountain Solutions Ltd
Capital Tower, Calle 100 No 7-33, Torre 1 Piso. 14, Bogota, Cundinamarca, Colombia