Security Services El Salvador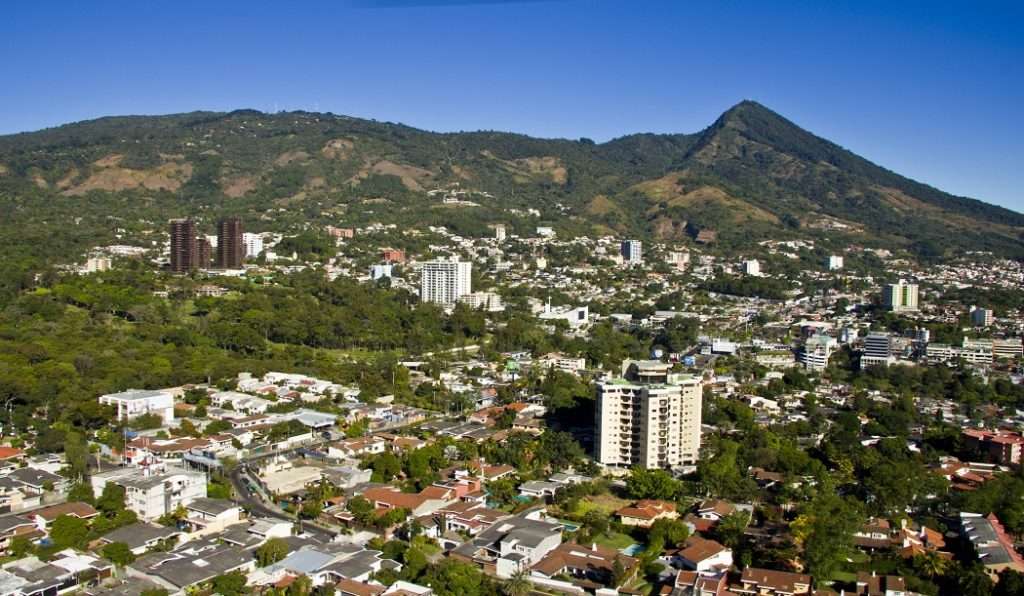 Black mountain solutions are able to offer full security services throughout El Salvador including;
Security Services El Salvador
A country of approximately 6 million people bordering Guatemala and Honduras remains today one of the nations most affected by gang-affiliated crime. Various sources suggest that there are an estimated 25000 gang members at large with a further 9000 incarcerated. The most profiled gangs, or Maras as known in Spanish being Barrio 18 and Mara Salvatura (MS). Presence of gangs remains a constant problem in the nation with youths being attracted to joining the gangs for a number of factors including the desire of belonging to a familial environment, social status, and economic opportunities. Many of the gangs are composed of unemployed youth, dominantly males, who do not hesitate in using deadly force when carrying out their criminal activities. Gangs fund their organizations from monies obtained from illegal activities and crimes such as drug sales, extortion, arms trafficking, murder for hire, carjacking, and aggravated street crime. The gangs are known for their brutality with one of the gangs mottos being 'mata, viola, controla,' which translated means 'kill, rape, control,'"
According to sources, even though El Salvador ended the year 2019 with its lowest homicide rate in years, the Central American country is still considered one of the most violent countries in the world. According to figures, El Salvador suffered just short of 2,400 murders in 2019. This figure equals the daily average of 7 murders.
Occurrences of rape, armed robbery and other common street crimes being muggings, theft, violent attacks and extortion remain a serious concern in El Salvador. Armed robbery is reported as the greatest threat to international travellers whilst in El Salvador. Car-jackings occur on a regular basis with the assailant(s) smashing the victims vehicles whilst static at traffic lights, junctions or car parks and stripping the victim of his/her belongings. Home invasions and burglaries take place on a regular basis in residential areas and have also been reported to occur during daylight hours. Its not uncommon for criminals to carry out the crimes by impostering police officers or residential services such as TV repairs etc.
Poorly lighted roads, lack of strict traffic regulation, substandard of other road users vehicles and high crime rate poses a serious risk to international travellers transiting from the airport to their destinations or/and in & around the metropolitan areas. Black Mountain Solutions can provide a secure transportation service comprised of experienced security trained drivers with a sound knowledge of the risks and threats in the local areas. Business executives and other international travellers can be targeted for perceived to being wealthy. Black Mountain Solutions can provide English speaking local close protection officers to accompany staff whilst moving in and around the city on business meetings or other daily activities.
It has been reported that gangs within El Salvador have been taking advantage of the COVID-19 lockdown in an attempt to gain more control within their territories. This includes the escalation in extortion, drug trafficking and sexual/gender based violence and in some cased using violence or forced disaapearance of individuals that do not comply.
Journey Management Services & Executive Protection San Salvador
Black Mountain Solutions often supports its international clients visiting San Salvador with Secure Transportation Services using security trained drivers and/or Close Protection Officers in order to mitigate exposure of risk to business travellers.
BMS continues to provide security and transportation services on a daily basis within the following areas:
San Salvador and its surrounding areas
Black Mountain Solutions Ltd
Capital Tower, Calle 100 No 7-33, Torre 1 Piso. 14, Bogota, Cundinamarca, Colombia