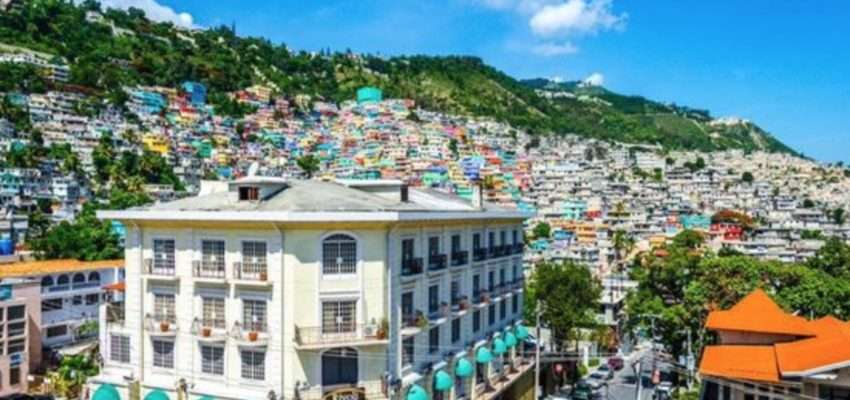 Black mountain solutions are able to offer full security services throughout Haiti including;
Haiti is a Caribbean country that shares the island of Hispaniola with the Dominican Republic to its east. The country has been hit by a number of natural disasters in recent years and as such, the infrastructure is fragile and the economy is in crisis. Despite being one of the most densely populated Caribbean Islands, some areas of the country are completely inaccessible following the devastation caused by recent earthquakes, hurricanes and flooding.
Poverty levels are high in Haiti, and access to clean water, adequate food supplies and even shelter and housing are still a challenge in some parts of the country.   The island nation was hit hard by a catastrophic magnitude 7.0 M earthquake in 2010, and has been subject to further devastation caused by the Atlantic Hurricane seasons of 2016 and 2017.
Given the fractured infrastructure of the country, it is not considered a safe destination for visitors from other countries, and most external governments recommend that non-urgent travel be postponed indefinitely.
The nation is plagued by political corruption, and gang-related criminal activity is evident in many parts of the country.  Opposition parties regularly call for strikes and demonstrations, that can in some cases turn violent.  Protests are particularly common in the capital Port-au-Prince and across border controls.
For those traveling across the island, roadblocks are an increasing part of daily life in Haiti.  These are usually patrolled by armed guards with direct links to gang-related warfare.  Curfews are in place in many areas and new security regulations can be announced without warning.
Armed robberies are a real risk for travellers to the island, and those looking to cross into the Dominican Republic should be especially prepared for attacks when travelling by road.  Blockades are a regular occurrence and Route Nationale 1, which leads to Port au Prince, is often subject to dangerous and violent demonstrations.
Haiti acts as a major transit route for South American and Jamaican drugs heading to the United States and other markets, making gang-related crime a regular occurrence on the island.  Weak policing and a lack of prison services have also led to an increase in incidents of violet crime and vigilantism, particularly in built up areas.
Visitors should be aware of the risks of kidnapping of perceived high value individuals en route to or from the airport, and should only use a trusted driver to transport them to their destinations.
Black Mountain Solutions has extensive knowledge of the Island of Haiti, and is able to offer safe transport for visitors who need to be there.  The present economic and humanitarian crisis in the region presents a variety of potential hazards for visitors to the island, and we can provide safe access to and from Port au Prince as well as other cities and rural areas.
The safety of assets and secure transportation of staff, personnel and aid workers is paramount for our experienced safety professionals, which is why we provide fully armoured, low profile security vehicles for all of our clients. Our vehicles bear no markings or logos, and offer tinted windows for additional privacy and protection.  All of our security vehicles are tracked using GPS and monitored by staff in a 24-hour operations room.  All of our security service staff on the ground in Haiti are ex-military or police and are fully background checked.
Before your visit to Haiti, Black Mountain Solutions will work with you to carefully plan your itinerary,  scheduling all movements in advance, assessing risks and creating a robust journey management plan.
Black Mountain Solutions Ltd
Capital Tower, Calle 100 No 7-33, Torre 1 Piso. 14, Bogota, Cundinamarca, Colombia