Security Services Paraguay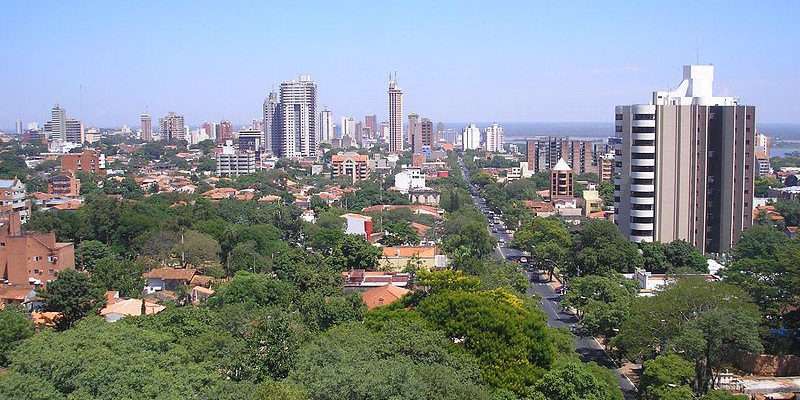 Black Mountain Solutions offer comprehensive security services throughout Paraguay including;
Security Services Paraguay
Transnational criminal organizations facilitate the illicit trafficking of arms, narcotics, and other goods in Paraguay, particularly along Paraguay's eastern border with Brazil, most prominently from Pedro Juan Caballero south to Ciudad del Este, including the Tri-Border Area of Paraguay, Brazil, and Argentina. Coupled with the lack of sufficient police enforcement, the involvement of these organizations heightens violent crime in these areas. The U.S. Embassy in Asuncion requires U.S. government personnel and their family members to provide advance notice and a travel itinerary when traveling outside of the capital, particularly when traveling to Ciudad del Este, or to the departments of San Pedro, Concepcion, Amambay, and Canindeyu.
In addition, several high-profile kidnappings targeting the Paraguayan business community and their families have occurred in the interior of the country, particularly in the department of Concepcion. Three of five victims previously held were kidnapped within a twelve-month period. The government of Paraguay alleged that members of the Paraguayan People's Army (Ejercito del Pueblo Paraguayo, or EPP), a small, armed military criminal group operating in the departments of San Pedro and Concepcion, were the perpetrators. It was believed these kidnappings were financially motivated, and in the past kidnappers have generally selected targets based on their perceived wealth and willingness to pay ransom.
Black Mountain Solutions considers the safety of any clients and its stakeholders paramount and can support clients with security services in Paraguay such as Executive Protection or secure transportation.
U.S. citizens visiting or residing in Paraguay should also avoid large gatherings or events where crowds have congregated to demonstrate, protest, or cause damage as a by-product of celebrating an event, such as after soccer matches.
Black Mountain Solutions can support its stakeholders and clients with the implementation of a robustious Journey Management Plan to support the monitoring of staff movements, and to also identify threats that may present themselves a risk to those staff and stakeholder's other critical assets.
With street crime being prevalent in the cities and the number of pick pockets and armed assaults increasing. Robbers are more regularly using motorcycles to suddenly approach victims with a weapon and demand a wallet or purse, before quickly fleeing. Such crimes or muggings have often turned violent due to victims not surrendering such valuables and situations have resulted in the criminals resorting to violence.
Personnel can be provided with the know-how to not only react to such incidents but to also reduce the chance or likelihood of them becoming targeted in the first place. Such knowledge can be delivered by a Black Mountain Solutions instructor who will bear experience in delivering security awareness training in austere environments.
Black Mountain Solutions Ltd
Capital Tower, Calle 100 No 7-33, Torre 1 Piso. 14, Bogota, Cundinamarca, Colombia