With the recent COVID-19 pandemic crippling the economies across Latin America, Colombia's principal cities and tourist hotspots have become havens for criminal activity. Reduce any security and safety risks that you may face whilst traveling and Hire a bodyguard in Cartagena.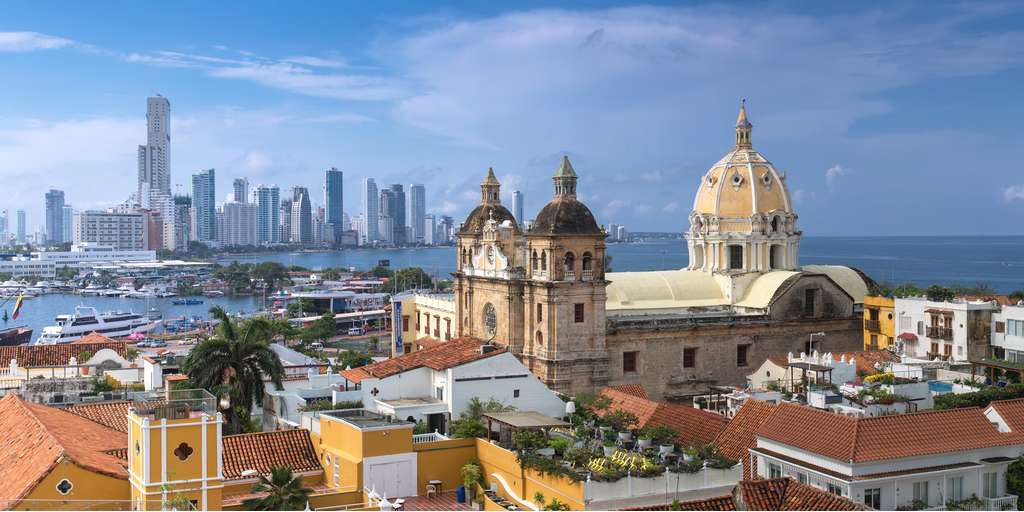 With a large majority of the world's population been locked up in Quarantine for most of the year and International travel to Colombia set to reactivate within coming months, foreigners and wealthy Colombians alike will remain attractive targets for criminals.
Black Mountain Solutions services:
VIP Security Cartagena
VIP Protection Cartagena
Hire a Bodyguard Cartagena
Executive Protection Cartagena
Executive Vehicles & Bilingual Drivers
Hire a Bodyguard in Cartagena
With one fifth of the Colombian population reported to be without employment due to the impacts of COVID-19 and business closures, Cartagena has seen an increase in violent crimes. With its picturesque skyline, presence of tourist police and perception of being a safe destination, In the first two weeks of June (2020) alone, Cartagena saw 13 violent murders resulting from sicarios, street fights and violent muggings. The first month of quarantine (March/April) was reported as having the most murders with 18 homicides.
Even though most violent crimes are gang related, occur outside the old city walls (main tourist attraction) and in most cases the threat is not directed towards tourists, international travelers still remain a target for opportunistic crimes with pickpocketing, fraud, theft and robbery top at the threat list.
According to Cartagena's regional newspaper El Universal; the Caribbean tourist hotspot was reported as Colombia's 5th most violent city with 74 murders in 4 months.
Cartagena is also a hotspot for Venezuelan immigrants who have migrated to Colombia for hope of a better life and improve their economic situation. Many arrive without shelter and means of survival and become easy prey as recruits for sophisticated criminal gangs involved in drug trafficking and sex slavery. The desperation on the streets is evident with beggars at every traffic light and junction.
With its pool of trained bilingual bodyguards, chauffeurs, security guards and executive protection agents, Black Mountain Solutions can mitigate the travel risk to international travelers and VIPs.
With experience working with VIPs, celebrities and tourists, Black Mountain's Bilingual staff are courteous, smartly dressed, diligent, flexible and are derived from a military/police background and maintain a low profile to ensure attention is not drawn to the client or their activities.
Black Mountain Solutions Ltd
Capital Tower, Calle 100 No 7-33, Torre 1 Piso. 14, Bogota, Cundinamarca, Colombia