Black Mountain's experience working with individuals ranges from Diplomats to VIP's and leaders of global corporations has enabled it to develop the skills required to integrate seamlessly with clients; providing effective, discreet and diligent Executive Protection in any environment.
With criminal elements constantly evolving, the spectrum of emerging threats faced by executives and business travellers for multinational corporations is ever increasing leading to a greater requirement for increased security.
Black Mountain's experience in the provision of protection for individual's stems from its founder's experience on projects working in the Middle East, South Asia, Africa, and Latin America. Some of the projects have involved the protection of Embassy and Diplomatic staff in high-risk locations such as Iraq & Afghanistan and Executive Corporate Business travelers in the Latin American region.
Through working with the local teams on Secure Transportation tasks in country, Black Mountain's founders have passed on its experience to the agents on the ground ensuring standards meet clients' expectations. Black Mountain diligently selects its Agents for the task with a vetting procedure in place. For Black Mountain, experience is key with agents with prior service in the local host country military or Police being key to ensure the security team has a comprehensive understanding in the region's security environment.
To date, Black Mountain has Executive Protection experience across the Americas with the provision of VIP Protection & Travel Security Services for:
VIPs
Diplomats
HNWI's
Corporate Executives
Business Travelers
Music Artists
Media and Broadcasting Teams
Field Engineering teams
NGO's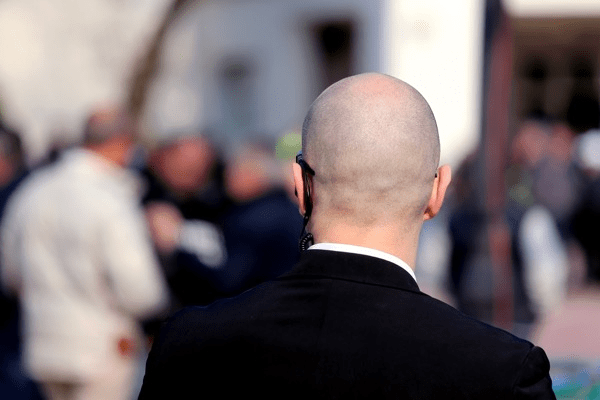 A Security Agent or Executive Protection dressed differently to the principal or that carries an appearance of Security can often bring unwanted attention to the client. This can interpret to a criminal that the client has wealth or is of importance. This unwanted attention can increase the likelihood of becoming selected for a criminal attack such as mugging or kidnap.
At Black Mountain Solutions, we understand that in most Latin America environments, often the most suitable security approach is for the Executive Protection Agents to blend in with their client's business activities by maintaining a low profile appearance.
Black Mountain Solutions Ltd
Capital Tower, Calle 100 No 7-33, Torre 1 Piso. 14, Bogota, Cundinamarca, Colombia