Security Services Nicaragua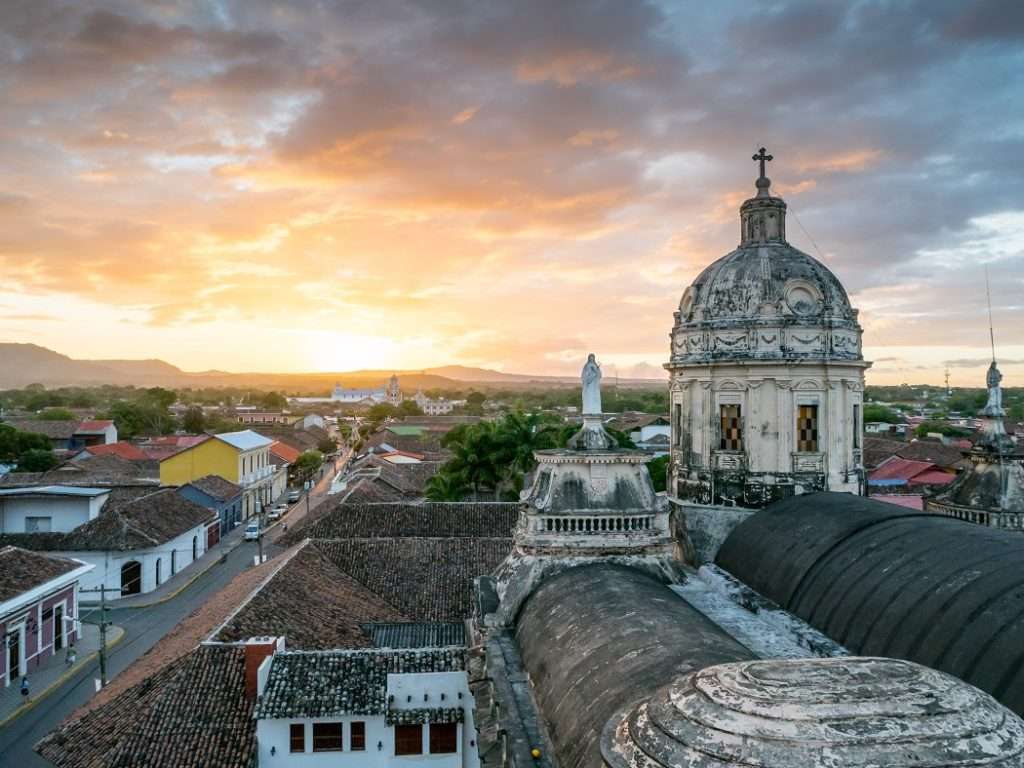 Black mountain solutions are able to offer full security services throughout Nicaragua including;
Security Services Nicaragua
Since April 2018, there has been a situation of political unrest including rioting that has resulted in a number of deaths. It is advised for all visitors to avoid any large political gatherings, to monitor local news sources for any planned demonstrations and to avoid these at all costs.
Violent crime in Nicaragua is on the rise but there is no real terrorist threat in the country. The country faces many difficulties with the drugs both at a street level and in the international drugs trade for trafficking drugs north to Honduras destine further on to the United States of America.
According to the World Bank, Nicaragua is "maintaining growth levels above the average for Latin America", but despite this unemployment is high in some regions which adds to the social issues that the country as a whole is facing.
English is spoken in most major hotels but is not widely exercised in the country. It is advised to learn a few Spanish phrases prior to travel.
As with many major countries in Latin America, violent robberies and muggings do take place frequently. Pickpockets are very active in tourist areas and on public transport across the country and care should be taken.
Kidnappings and express kidnappings are starting to become more popular with gangs as a means of extortion. Express kidnappings are incidents where a passenger uses an unauthorised taxi, the taxi takes the passengers to a gang area and then cash is demanded/required for release. This often takes place over only a few hours.
Unauthorised/unlicensed taxis are a growing issue in Nicaragua and are the source of a lot of crime against tourists. They also pose other dangers such as the vehicles being unsafe and not roadworthy.
If you are planning on going out for dinner or to take a trip in the evening, it is advised to only use official taxis or organise a car via your hotel.
Corrupt police have been known to pull over hire cars and demand monies. If this happens, you should comply with their demands and take as many details as possible so you can pass them on to your embassy or consulate. It is not recommended that you report them on to the local police as it is unlikely that they will offer you any help.
Public transport is very basic in Nicaragua, more so outside of the main city of Managua. It is not advised to use any public transport at night. Care should be taken at bus stations and on buses as gangs have been known to target tourists, either through pickpocketing or armed robbery.
Road conditions in the country are not good and street lighting is scarce on highways or major roads. In some areas heavy rain and seismic activity causes landslides which can affect travel on the road. It is not uncommon in some areas for manhole covers or drain covers to be missing. Drivers need to pay attention to the road surface as well as remain wary of other road users.
Western car hire companies do operate in Nicaragua and visitors from the UK or US may drive using their own driving licence or with an international driving licence. If you are self-driving, any journey should be carefully planned, logistics such as fuel stops need to be well thought out.
There is a very poor standard of driving outside the area of the capital city. Drink driving is common and do not expect other road users to adhere to traffic lights or any road markings. Drive defensively.
Drivers of vehicles involved in serious injury or fatal road traffic accidents are often arrested and detained. If this is the case, then contact your embassy or consulate and they will provide advice and assist where possible.
Black Mountain Solutions Ltd
Capital Tower, Calle 100 No 7-33, Torre 1 Piso. 14, Bogota, Cundinamarca, Colombia